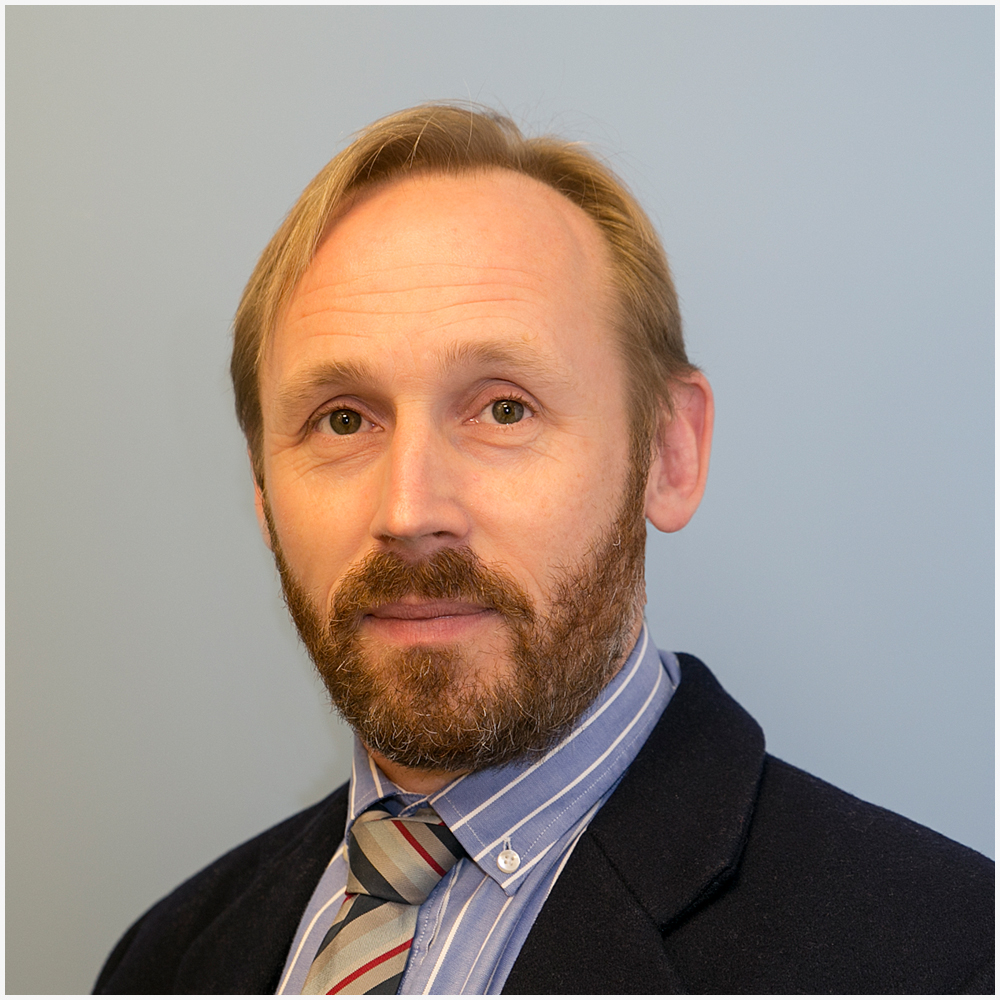 Mr Malcolm Woodcock Consultant Ophthalmic Surgeon BM MSc DAvMed MRCOphth FRCS(Ed)
Malcolm Woodcock is a consultant ophthalmologist and vitreoretinal surgeon who carries out his NHS work at Worcestershire Acute Hospitals NHS Trust. He set up and runs the vitreoretinal (VR) service in Worcestershire and is part of the wider regional vitreoretinal service based at the Birmingham and Midland Eye Centre (BMEC) at City Hospital in Birmingham. He is the nominated specialist in the Worcestershire for the referral cataract cases that have had complications and require further treatment. He specialises in the surgical treatment of complex cataracts as well as doing a high volume of routine cataract surgery himself. Mr. Woodcock also carries out a high volume of retinal surgery including macular hole repairs, peeling epiretinal membranes and retinal detachment repairs. In addition to his vitreoretinal work Mr. Woodcock is also a specialist in aviation medicine and is the head of Aviation Ophthalmology for the 3 armed Services (Fleet Air Arm, Army Air Corps and RAF).

Mr. Woodcock speaks widely on ophthalmology and vitreoretinal surgery to other doctors and professional groups including optometrists, GPs and military medial officers. He also lectures on aviation ophthalmology regularly at the Royal Air Force's Centre for Aviation Medicine and King's College London, in particular on its internationally renowned Diploma of Aviation Medicine course. He has also been involved in teaching and lecturing to medical students at the universities of Cambridge, Birmingham, Cape Town and UCL.

Mr. Woodcock has very active research interests with active collaboration with Moorfields Hospital in London and the Centre of Aviation Medicine at the test and evaluation centre RAF Boscombe Down. He has numerous publications in the medical literature and given many presentations at both national and international meetings. He is a reviewer of papers for 4 international scientific journals in ophthalmology.
Patient Feedback *
Respectfulness
Clarity of Consultation
Attentiveness
Interpersonal Skills
Patient Interest
Patient Understanding
* Results from the GMC revalidation process 2015.
SPECIAL CLINICAL INTERESTS:
Macular holes, epiretinal membranes, retinal detachments, surgery after complicated cataract extractions, diabetic retinopathy, age related macular degeneration, retinal vascular problems
Research Interests:
Cataract and refractive surgery, ocular trauma, aviation ophthalmology
Professional Memberships:
Fellow of the Royal College of Surgeons of Edinburgh
Member of the Royal College of Ophthalmologists
Member of the Midland Ophthalmological Society
Dear Mr Woodcock, Thank you for your kindness shown during my visits to your clinic. Your professionalism and kindness made me feel relaxed and at ease for the treatment I required. Many thanks again!Pat D

Dear Mr Woodcock and all the team in the theatre on Monday 2nd February. Thank you for your warm embrace and absorbing my idiosyncrasies, ego and vulnerability with such grace, dignity and humility, transposing my apprehension into extra-ordinary elation filled with inner strength, confidence, joy and well-being whilst everyone showed great kindness, care, compassion, understanding and patience. With best wishes and kind regards Sue M

Dear Mr Woodcock, I am so pleased with the result of the operation which you performed in December. I wanted you to know how pleased, happy and grateful I am for your care. Margaret B

Dear Mr Woodcock, thank you to you and your team for your very kind attention during my recent surgery at Worcester Spire hospital, Sheelagh K
RESEARCH AND PUBLICATIONS
Woodcock M, Bigmore D. Vision and Visual Systems Chapters. Handbook of Aviation and Space Medicine: First Edition.CRC Press 2019 ISBN 9781138617865

Banerjee PJ, Xing W, Bunce C, Woodcock M, Chandra A, Scott RA, Charteris DG. Triamcinolone during pars plana vitrectomy for open globe trauma: a pilot randomised controlled clinical trial. Br J Ophthalmol. 2015 Nov 6. pii: bjophthalmol-2015-307347. doi: 10.1136/bjophthalmol-2015-307347. [Epub ahead of print]

Woodcock M, Rauz S, Murray A. Trauma Chapter. Oxford Handbook of Ophthalmology (3nd Edition). Oxford University Press 2014 – ISBN: 978 0 19 967998 0

Morgan-Warren P & Woodcock M. Visual aspects of Advanced Sensors and Helmet Mounted Displays. The Aeronautical Journal February 2014 Volume 118 No 1199.

Woodcock M, Shah S, Mandal N, Pieger S, Grills C, Moore TCB. Small optical zones with aspheric profiles in laser refractive surgery for myopia: A surgical outcome and patient satisfaction study. Contact Lens and Anterior Eye vol. 36 issue 5 October, 2013. p. 259-264

Banerjee PJ, Woodcock MG, Bunce C, Scott R, Charteris DG. A pilot study of intraocular use of intensive anti-inflammatory; triamcinolone acetonide to prevent proliferative vitreoretinopathy in eyes undergoing vitreoretinal surgery for open globe trauma; the Adjuncts in Ocular Trauma (AOT) Trial: study protocol for a randomised controlled trial. Trials. 2013 Feb 13;14:42. doi: 10.1186/1745-6215-14-42.

Woodcock M, Mollan SP, Harrison D, Taylor D, Lecuona K. Mitomycin C in the treatment of a Schneiderian (inverted) papilloma of the lacrimal sac. Int Ophthalmol. 2010 Jun;30(3):303-5.

Woodcock M, Rauz S, Murray A. Trauma Chapter. Oxford Handbook of Ophthalmology (2nd Edition). Oxford University Press 2009 ISBN: 978 0 19 955264 1

Woodcock M. Ophthalmic injury chapter. Trauma Care Manual (2nd edition). Ed. Garner J, Greaves I, Porter K. Hodder Arnold. 2009, ISBN: 978 0 340 92826 4

Mollen SP, Woodcock M, Good P and Scott RA. Isotretinoin and night vision: authors' response. Br J Ophthalmol 2007; 91: 1096.

Tomlins P, Woodcock M, Spencer N and Kirkby G. Nuclear Magnetic Resonance Analysis of Emulsified Silicone-Oil RMN-3 (Oxane HD). Br J Ophthalmol published online 12 Apr 2007; doi:10.1136/bjo.2006.110346.

Woodcock M, Scott R, Huntbach J and Kirkby G. Mass and Shape Factors in Intraocular Foreign Body Injuries. Ophthalmology. 2006 Dec; 113(12): 2262-9.

Woodcock M, Richards J and Murray ADN. The last 11 years of Molteno implantation at the University of Cape Town. Refining our indications and surgical technique. Eye. 2006 Jun 16; doi: 10.1038/sj.eye.6702473 [Epub ahead of print].

Mollen SP, Woodcock M, Siddiqi R, Huntbach J, Good P and Scott RA. Does use of isotretinoin rule out a career in flying? Br J Ophthalmol. 2006 Aug;90(8):957-9.

Woodcock M, Shah S and Smith RJ. Recent advances in customising cataract surgery. British Medical Journal. 2004 Jan 10; 328(7431): 92-6.

Woodcock M, Good P, and Scott RAH. A Review of Retinoid Toxicity. Invest. Ophthalmol. Vis. Sci. 2003 44: E-Abstract 542.

Woodcock M, Huntbach J and Scott R. A case of a uniocular pterygium related to an unusual occupation. Journal of the Royal Army Medical Corps. 2003 Mar; 149(1): 56-7.

Woodcock M, Scott R, Kirkby G. The Physical Characteristics, Injury Mechanisms and Visual Outcomes of Intraocular Foreign Bodies. Clinical and Experimental Ophthalmology. 2002; Vol 30: A365

Woodcock M and Shah S. Customising Cataract Surgery. Optician, 2002; Vol. 223(5841): 32-35.

Alcolado R, Iredale J P, Butler S V, Woodcock M and Arthur M J P. The Expression of Interstitial Collagenase and its Inhibitors in Progressive Fibrosis. Clinical Science 1995 Vol. 89, 46.